We all know the feeling. That inner nudge telling us to do something, whether calling a friend we haven't talked to in a while, taking a different route to work, or signing up for that painting class we've wanted to try. It's our intuition speaking to us, prompting us to take what I like to call "inspired action."
In my experience, taking inspired action is essential to creating the life we want, but it can also be a powerful way to tap into our creativity and flow. It's more than just taking action; it's moving with intention and making decisions that come from your inner guidance.
But what does it mean to take inspired action? And why is it so important?
Inspired action is simply taking action from a place of intuition or inspiration rather than from a place of fear or force. It's about listening to that small voice inside of us and following its guidance, even if it means stepping outside our comfort zone.
Why is taking inspired action so important? Because when we do things out of fear or force, we block the flow of energy and good vibes. We tense up and close ourselves off from possibility. But when we take inspired action from a place of intuition and love, we open ourselves up to limitless possibilities. We attract more good vibes and opportunities into our lives.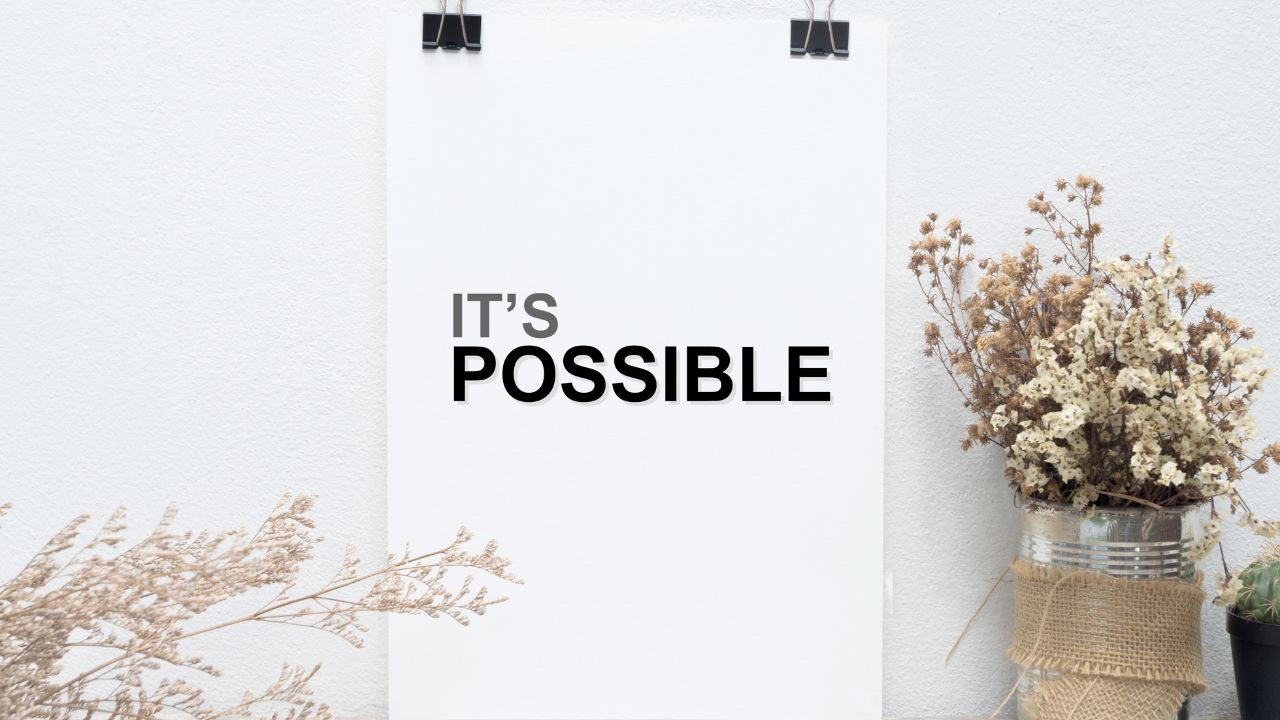 The Difference Between Inspired Action and Reaction
I find great inspiration in the morning. It's quiet; I'm drinking my coffee, sitting in my favorite chair with my cozy blanket, and working on my computer. I start the day with a clean slate. There's no agenda. I only know that I'm going to blog that morning like I always do.
I check my analytics, email, and earnings from the previous day, and I've got an idea before I know it. It's intuitive. And then, I take action – inspired action!
One way to tell the difference between being in a state of inspired action or simply reacting to the world around you is to notice how you feel when you take the actions.
Are you coming from a place of love or fear?
Are your actions based on what you truly desire or what someone else wants for you?
Are your actions in line with your values, or are they compromise them?
Reactionary actions tend to come from a place of fear, pain, or obligation, while inspired actions come from love, joy, and flow. When we are in a state of reaction, we often act out of habit or without thought because we are trying to escape something unpleasant or avoid something painful.
This can look like working long hours even though we are exhausted because we want to prove our worth or numbing out with food, alcohol, or drugs because we don't want to feel our feelings.
On the other hand, when we take inspired action from a place of love and flow, our actions become an expression of our deepest desires and who we truly are. This can look like quitting our soul-sucking job to start our own business even though it is scary AF or staying sober even though all our friends are partying because we know it is best for us. 
How To Recognize When You Are In A State Of Inspired Action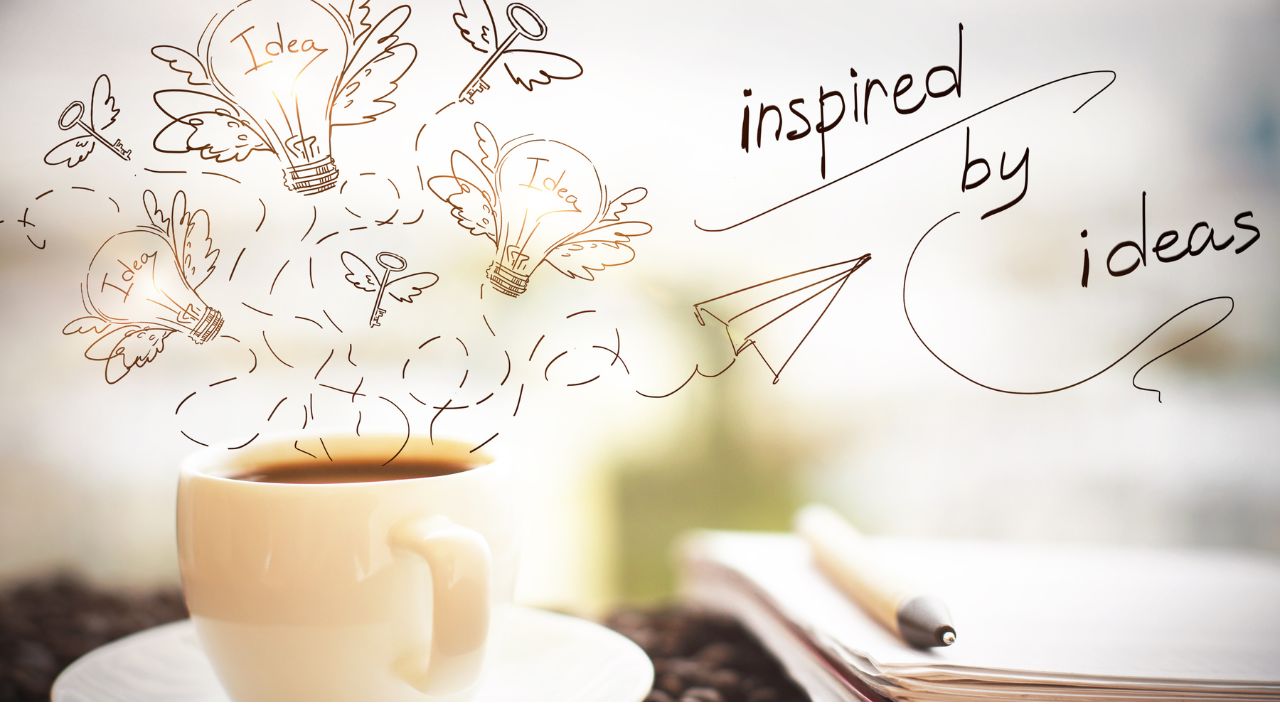 Now that we have explored what it means to take inspired action and how it differs from reaction, let's talk about how to tell when you are in a state of inspired action so that you can make the most of those moments!
Here are some common signs:
You Feel A Sense Of Excitement Or Anticipation: When you are about to take inspired action, chances are good that you will feel some level of excitement or anticipation about it beforehand! This is because your intuition knows that something good is about to happen and wants your attention so that you don't miss out on the opportunity!
If you get really pumped up about an upcoming project or event, chances are good that it is aligned with your highest good!
You Feel A Strong Sense Of Knowing: Another common sign that you are about to take an inspired action is that you will have a strong sense of knowing about it beforehand! This inner knowing can manifest as a gut feeling, a hunch, or even a quiet voice in your head telling you what to do next!
If you find yourself doubting whether or not something is a good idea, chances are that it isn't aligned with your highest good! However, if you have any doubts about whether an opportunity is right for you, trust your gut and go for it! You won't regret following your heart!
Taking inspired action means taking actions that are in alignment with your highest self. It is about getting out of your own way and letting your intuition guide you toward your deepest desires. Inspired action often feels effortless because it comes from a place of flow and alignment.
When you take actions from this place, they will be based on love rather than fear and will align with your values rather than compromise them.
Taking Inspired Action: The Path to Clarity and Fulfillment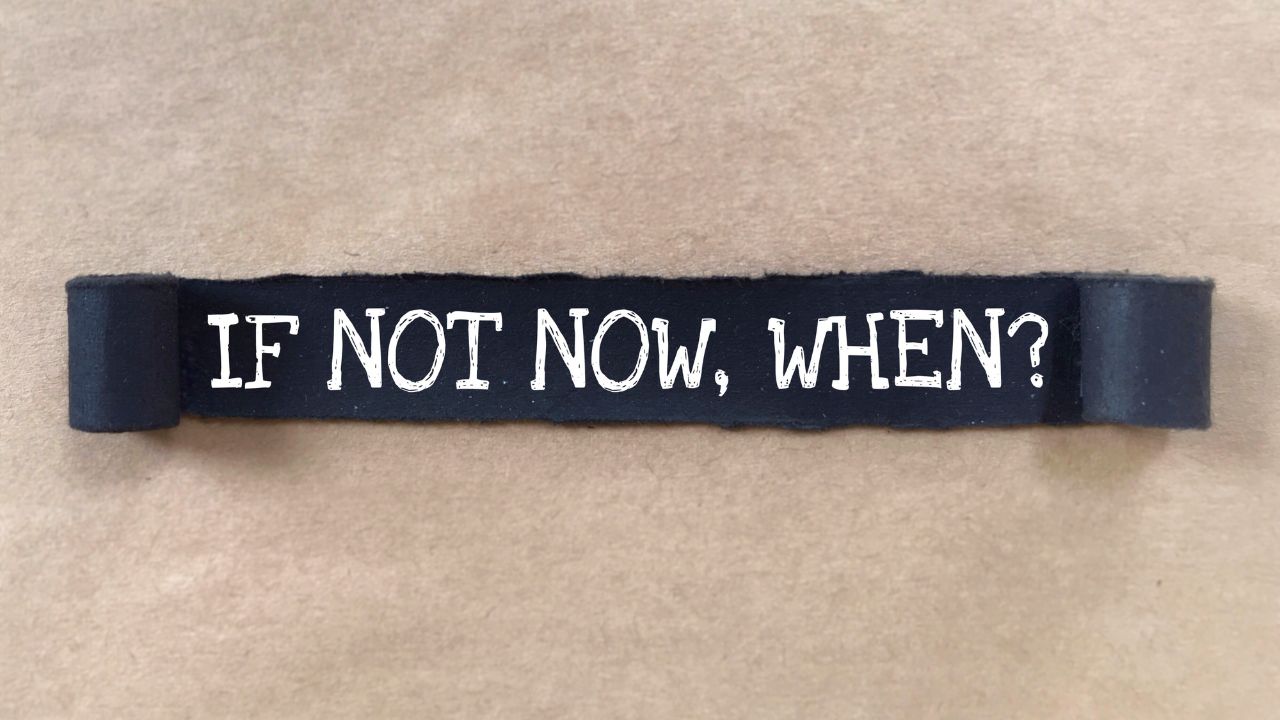 Have you ever felt frustrated or overwhelmed by the seemingly endless number of tasks, projects, and responsibilities you have to juggle in order to keep your life and business running smoothly?
Have you ever felt that despite all your best efforts, there is a huge disconnect between where you want to be and where you are in life? Taking inspired action can help bridge this gap.
When we take inspired action, we act on our deepest desires and passions with clarity and purpose. Inspired action encourages us to step out of our comfort zones and make decisions that align with our values and goals. This brings us closer to the life we envision for ourselves and gives us a newfound sense of joy and satisfaction.
Taking inspired action has many benefits, such as improved focus and clarity, increased productivity and efficiency, enhanced sense of purpose and fulfillment, and better alignment with personal values and goals.
For example, when we make an effort to prioritize what matters most instead of wasting time on trivial matters or activities that don't bring us joy or fulfillment, we can maximize our productivity while still finding time for ourselves.
Similarly, by taking the time to think about what really matters in life—our family members, friends, and hobbies—we can realign our lives with what truly makes us happy.
Inspired action also allows us to identify opportunities that might not be obvious at first glance. By pushing ourselves outside our comfort zones every once in a while—whether taking a class or starting a new project—we open up the possibility of discovering new interests that may ultimately lead us down a more fulfilling path than before.
Ultimately, taking inspired action is an empowering process because it reminds us that no matter how small or insignificant an act may seem in the grand scheme of things, every decision can have an enormous impact on our lives.
Whether it's making changes at work or exploring something entirely new—when we focus on making decisions aligned with our values rather than just running through the motions day after day—we become empowered with clarity and purpose on the journey towards greater success in both our professional and personal lives.
How to Take Inspired Action
Every day we are faced with choices. Some choices are small and seemingly inconsequential, while others are life-changing. But how do we know which choice to make? How can we be sure that we are making the best possible decision?
The answer is simple: by taking inspired action. Taking inspired action can be scary, but it is also incredibly rewarding. When we align with our values, we feel more fulfilled and happier. We are also more likely to achieve our goals. So if you're wondering how to take inspired action, here are five tips to get you started: 
| Tip | Explanation |
| --- | --- |
| 1. Identify your values and goals | The first step to taking inspired action is to get clear on what you want. What are your goals? What do you value most in life? When you clearly understand your values and goals, taking action that aligns with them becomes much easier. |
| 2. Quiet the mind to listen for inner guidance | Once you know what you want, it's time to listen for inner guidance. This can be difficult because our minds constantly chatter with thoughts and distractions. But if you can quiet the mind long enough to listen, you will start to hear a still, small voice inside you that knows exactly what you need to do next. |
| 3. Take small steps toward your goals | One of the biggest mistakes people make when trying to achieve their goals is trying to do too much too fast. They bite off more than they can chew and then feel overwhelmed and discouraged. Instead, focus on taking small steps that move you closer to your goal without overwhelming you. Trust that each small step will get you closer to where you want to be. |
| 4. Stay open to new opportunities | As you start taking inspired action, you may find that new opportunities present themselves unexpectedly. These could be opportunities for personal growth or professional development—or anything in between! It's important to stay open to these new possibilities because they could lead you down an even better path than the one you had originally planned for yourself. |
| 5. Trust the process | The final tip for taking inspired action is to trust the process—even when things don't go according to plan. Sometimes your plans fall through, or things don't turn out the way you wanted them to—but that doesn't mean you're on the wrong path. Sometimes detours and roadblocks can lead us exactly where we need to go—we need to trust that everything happens for a reason. |
Overcoming Obstacles: A 3-Part Guide
Everyone faces obstacles in life. Some obstacles are small, like getting stuck in traffic on your way to work. Other obstacles are bigger, like losing your job or going through a divorce. Whatever obstacle you face, it's important to remember that you're not alone. This three-part guide will explore common challenges people face when taking inspired action, provide techniques for overcoming self-doubt and fear, and discuss the importance of staying focused on your goals.
Part 1: Common challenges when taking inspired action
One of the biggest challenges people face when taking inspired action is getting bogged down in the details. They start to overthink things, and before they know it, they've talked themselves out of taking action.
If this sounds familiar, it's important to remember that you don't have to have everything figured out before you take action. In fact, it's often better to start moving and figure things out as you go. Trust that you can figure things out and handle whatever comes up.
Another common challenge people face is procrastination. It can be tough to get motivated when you're overwhelmed or unsure where to start. If you find yourself procrastinating, try breaking your goal down into smaller steps that you can complete easily.
For example, if your goal is to write a book, your first step might be to write 500 words per day. Completing small steps like this will help you build momentum and eventually reach your goal.
Part 2: Techniques for overcoming self-doubt and fear
One of the best ways to overcome self-doubt and fear is to connect with your why—the reason behind your goal. When you remind yourself why you're doing something, it's easier to push through the tough times.
For example, if your goal is to lose weight to feel more confident and have more energy to play with your kids, remembering how good it will feel to reach your goal can help you stay motivated when things get tough.
It's also helpful to remember that everyone sometimes experiences self-doubt and fear—even successful people.
The difference is that they don't let those feelings stop them from taking action. When you catch yourself doubting yourself or feeling afraid, remind yourself that these are normal feelings and that they don't mean anything about your ability to achieve your goals.
Part 3: Importance of staying focused on your goals
Losing sight of your goals can be easy when faced with life adversities. Maybe you didn't get the promotion you were hoping for, or someone close to you passed away unexpectedly. These events can be devastating, and it's normal for them to throw you off course for a while. However, it's important not to stay off course for too long or risk losing momentum altogether.
The best way to stay focused on your goals is by having a support system that will encourage and motivate you when things get tough. These could be friends or family members who believe in you or a professional coach who can help hold you accountable and keep you moving forward even when things are tough.
No matter what obstacle you face, remember that nothing is holding you back from achieving your goals except for yourself. With a little bit of effort and perseverance, anything is possible!
In conclusion, taking inspired action is a powerful tool for personal growth and fulfillment. By aligning with our values and goals, quieting our mind to listen to inner guidance, and taking small steps toward our goals, we can tap into a state of inspired action and experience greater clarity, focus, and purpose.
Trusting the process and overcoming any obstacles that may arise along the way is important. Remember, inspired action is not about perfection; it's about progress, so don't be afraid to take the first step. Embrace the journey and enjoy the journey of self-discovery and personal growth that comes with taking inspired action.