This post will teach you how to write a fairy tale. What is your favorite fairy tale? The one with the handsome prince and the beautiful princess, complete with a happy ending? Chances are, you were first introduced to fairy tales during your childhood.
Fairy tales are often seen as stories for children, but that doesn't mean adults can't enjoy them. There's a lot of wisdom hidden within these magical stories.
So, if you're looking to re-engage with your inner child or simply want to learn more about fairy tales, keep reading.
What is a Fairy Tale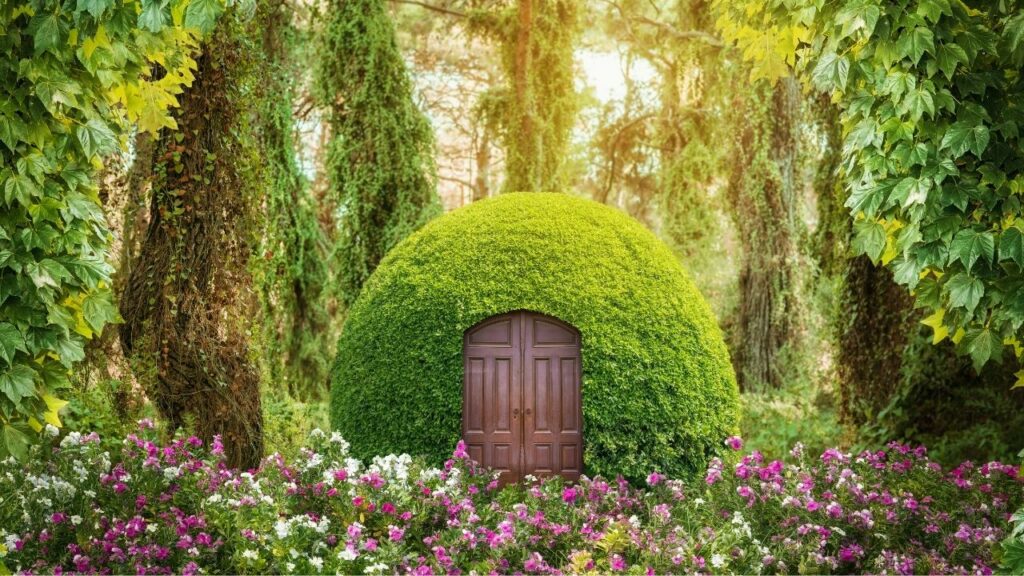 What is a fairy tale? A fanciful story for children, involving elves, dwarfs, magicians, or fairies. The term has been applied to any story with a happy ending in modern times.
But what is the real meaning behind fairy tales? And how do you write a fairy tale? To answer these questions, we have to go back to their roots before we learn how to write a fairy tale. Fairy tales were originally meant to teach lessons about life and morality.
They served as a way for people to share wisdom and pass on traditions from one generation to the next. Today, fairy tales still offer us valuable insights into who we are and what we hope for in life.
They remind us of the importance of dreams and inspire us to pursue our goals no matter how impossible they may seem.
The Purpose of Fairy Tales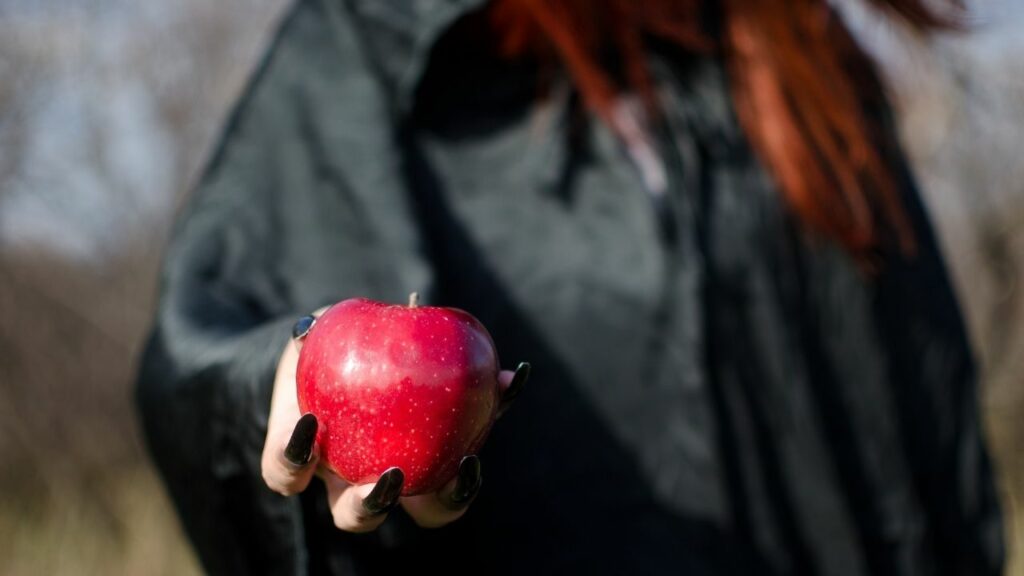 Who doesn't love a good fairy tale? Though their primary purpose may be to entertain, fairy tales also serve a key function in society. They teach children about the world around them and help them to understand complex concepts such as right and wrong.
Fairy tales can also inspire children to achieve great things and follow their dreams. So next time you're reading a storybook to your child, make sure you take the time to appreciate the hidden messages within. Then, you can learn how to write a fairy tale of your own.
How to Write A Fairy Tale
Who has not, at one time or another, wished upon a star? For as long as humanity has gazed up at the night sky, we have been captivated by tales of magic and wonder. And what could be more magical than a fairy tale? Fairy tales have the power to transport us to other worlds, where anything is possible. They are timeless stories that can be enjoyed by people of all ages.
If you've ever wanted to learn how to write a fairy tale, here's how.
1. Start with a classic fairy tale structure. Most fairy tales follow a similar format: they begin with "once upon a time," introduce the characters and setting, and end with "happily ever after." Use this framework as a starting point for your own story.
2. Add your twists and turns. Once you have the basic structure in place, you can add your unique elements. This is where you can let your imagination run wild! Think about what kind of adventures you want your characters to go on, and what kind of lessons they need to learn along the way.
3. Populate your story with engaging characters. No matter how inventive your plot is, it won't be worth reading if your characters are flat and uninteresting. Give them each their own unique personality, and make sure they undergo some sort of development throughout the course of the story.
4. Make it visually appealing. A well-written fairy tale is nothing without gorgeous illustrations to bring it to life. If you're not an artist yourself, consider finding someone who can help you bring your vision to life as you learn how to write a fairy tale that can stand the test of time.
5. Edit and revise your story. Once you've written the first draft of your fairy tale, it's time to go back and make it even better. Read through your story carefully, making sure everything makes sense and flows smoothly. Add or remove scenes as needed, and don't be afraid to change your characters or plot.
6. Share your story with the world! The final step is to share your story with others. You can do this by self-publishing your book, submitting it to literary magazines, or posting it online. Whichever route you choose, just make sure you're proud of your work before you share it with others.
Writing a fairy tale can be a fun and rewarding experience. By following these simple tips that help you learn how to write a fairy tale, you can create a truly magical story that will stay with your readers long after they've finished reading.
Characters in a Fairy Tale
"The term "fairy" tale seems to refer more to the fantastic and magical setting or magical influences within a story, rather than the presence of the character of a fairy within that story." – LiteraryTerms
In every story, there must be characters in order for the events to transpire. The characterization of these figures must be intriguing enough for the reader to want to follow their development throughout the course of the tale. In a fairy tale, the author has even more leeway to create fantastical creatures that still must ring true to human nature. There are several ways to approach this task, as you learn how to write a fairy tale.
One method as you learn to write a fairy tale is to start with an archetypal character and then add unique traits that make them specific to your story. For example, if your tale includes a villain, it could be based on the archetype of "the trickster" – a charming but untrustworthy figure who gets what they want through deception. To make this character more original, you could give them a physical deformity or an unusual fondness for a particular animal. 
Another way to create characters is to think about what role they need to play in your story and then reverse-engineer their personality from there. If your protagonist needs to be brave to defeat the villain, you might give them a back story in which they had to overcome childhood fears. By making your character's motivations clear, you can ensure that their actions will drive the plot forward in an exciting way.
The most important thing to remember when creating characters for a fairy tale is that they should be relatable to the reader, even if they are fantastic creatures. By making your characters three-dimensional and giving them believable motivations, you can ensure that your story will be engaging and memorable.
When learning how to write a fairy tale, spend some extra time on character creation.
Setting in a Fairy Tale
A fairy tale is only as good as its setting. The setting is what creates the mood and atmosphere of the story, and it can be the difference between a dull, uninspiring tale and a captivating one. So how do you create the perfect setting for a fairy tale? First, you need to choose a time period that is both interesting and evocative.
Whether it's the middle ages or the early days of colonialism, make sure your time period has enough historically rich detail to give your story depth. Then, you need to pick a location that is both unique and visually appealing. A lush forest or an imposing castle can set the stage for an unforgettable adventure.
Finally, when learning how to write a fairy tale, don't forget to populate your world with colorful characters that readers will want to root for (or against).
By following these steps, you can be sure that your fairy tale will have all the ingredients necessary for a truly spellbinding story.
Plot Structure for a Fairy Tale
A fairy tale typically has four distinct parts: the introduction, the rising action, the climax, and the resolution. As you begin to learn how to write a fairy tale, understanding the plot structure will move you in the right direction.
The Introduction
In the introduction, the reader is introduced to the protagonists and the setting. In every fairy tale, there must be an element of magic. Whether it be a fairy godmother granting wishes, a helpful animal friend, or a magical kingdom waiting to be discovered, this touch of magic is essential to capture the reader's imagination.
However, before the magic can begin, the story must first be introduced. When writing an introduction to a fairy tale, there are a few key elements to keep in mind. First, introduce the setting and main characters. Give the reader just enough information to whet their appetite without revealing too much of the plot. Second, establish the tone of the story.
Is it a light-hearted adventure or a dark and suspenseful tale? Third, hint at the conflict that the protagonists will face. By hinting at the challenges ahead, you will pique the reader's curiosity and leave them eager to find out how the story unfolds. By following these simple tips, you can ensure that your fairy tale introduction is both captivating and compelling.
The Rising Action
As you learn how to write a fairy tale, note that the rising action is the part of the story where the conflict begins to build, and the main characters are introduced. This is usually the point where the hero or heroine first meets the villain, or where the stakes of the conflict are made clear.
The rising action typically builds to a climax, which is the moment when everything comes to a head and the hero or heroine must make a decision that will change the course of the story.
The Climax
The climax is the height of the conflict when everything comes to a head. Finally, in the resolution, the conflict is resolved, and everyone lives happily ever after.
After the climax, things usually start to wrap up in the denouement, or resolution, where loose ends are tied up and the conflict is resolved.
When learning how to write a fairy tale, master the plot structure. This basic plot structure is what gives fairy tales their timeless appeal. Though they may be set in different times and places, at their core, they are all stories of overcoming obstacles and triumphing in the end. Thanks to this simple but powerful formula, fairy tales continue to delight readers of all ages.
You might also like: 5 Writing Tips to Help Your Articles Go Viral
Moral of the Story and Lessons Learned from the Story
One of the defining features as you learn how to write a fairy tale, is that they always have a moral or lesson to teach. Whether it's "be careful what you wish for" or "don't judge a book by its cover," these stories always impart some valuable wisdom to their readers.
As you write your own fairy tale, think about what moral you want your story to convey. What lesson do you want your readers to take away from the tale?
By infusing your story with a moral, you can ensure that it is entertaining and instructive. After all, one of the best things about fairy tales is that they entertain and educate in equal measure.
Here are a few examples of fairy tales and the moral of the story:
-The moral of "Cinderella" is that hard work and kindness will always be rewarded in the end.
-The moral of "Hansel and Gretel" is never to give up, no matter how difficult things seem.
-The moral of "The Emperor's New Clothes" is never to be afraid to speak the truth.
As you can see, there are many different ways to approach writing a fairy tale. Whether you want to write a classic retelling or put your own spin on the genre, there is no wrong way to go about it. It's ok to fail forward as you learn how to write a fairy tale.
However, by keeping the elements of a fairy tale in mind, you can be sure to craft a story that is both entertaining and instructive. So go forth and write the fairy tale of your dreams!
You might also like: 15 Writing a Memoir Tips for Beginners
Fairy tale Writing Ideas
When it comes to writing fairy tales, the options are endless. You can go the traditional route and write about a princess or a knight in shining armor, or you can get creative and come up with your own unique spin on the genre. No matter what direction you decide to take your story, these ideas should help get you started.
If you're going the traditional route, there are still plenty of ways to put your own spin on things. Instead of writing about a damsel in distress, why not write about a strong and independent princess who doesn't need rescuing? You could also switch things up by making your story about a dragon or another mythical creature instead of a typical fairy tale character.
For something completely different, you could write a dark and twisted fairy tale, or even a satire. These stories are often more humorous than traditional fairy tales, and they can be a lot of fun to write. If you want to go this route, try putting your own spin on well-known stories like Snow White or Hansel and Gretel.
No matter what type of fairy tale you decide to write, the most important thing is to have fun with it. Let your imagination run wild, and don't be afraid to experiment. With a little hard work and a lot of creativity, you're sure to come up with a story that's both unique and enjoyable.